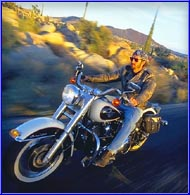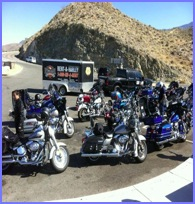 A Little About EagleRider…
EagleRider is the world's largest motorcycle rental and tour company specializing in Harley-Davidson®, Honda® and ATV rentals. We offer you the opportunity to rent the American Dream and experience the ultimate motorcycle touring adventure from worldwide locations.
Whether for a weekend escape or for a cross country motorcycle tour, EagleRider provides the means to release the pent up outlaw that yearns for the open road.
A Little About Us…
EagleRider Dallas has been delivering the American dream since 2001. Our motorcycles are maintained in excellent condition, and are as beautiful to look at as they are fun to ride. Our experienced staff will ensure that your experience is one to remember for a lifetime.
CALL 1-800-HD-4-RENT
FOR QUOTES AND RESERVATION INFORMATION
Requirements for a Motorcycle Rental
21 years or older
Valid motorcycle class license
Major credit card (Highly Recommend NO Debit Cards*)
Included in the Motorcycle Rental Rate
Use of the motorcycle/vehicle for 24 hour period
300 miles per day
Helmet
Security Deposit
Security deposit of $1,000 ($3,000/$5,000 if insurance is not purchased) will be taken at the motorcycle/vehicle pick-up.
The credit card will be authorized for the security deposit only and not charged.
Security deposit must be processed via valid credit card (no debit cards)
Special Requirements
Delivery: We make house calls. Delivery fees apply based on time and distance.
One-way Drop off: Motorcycles can be dropped off at any EagleRider location in the country. One way fees apply.
Business/Long Term Leases: We can provide any PowerSport equipment (ATV, UTV & PWC) for your long and short term needs.
*Bank owned debit cards can put an "authorization hold" on your debit card which can possibly freeze your account for 1- 3 weeks or until the authorization is cleared.
Needing a place to stay in the DFW area?
Call Fairfield Inn & Suites by Marriott for the EagleRider Dallas preferred rate.
Free Breakfast and a shuttle to EagleRider Dallas from the hotel as well.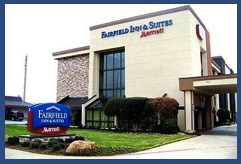 Fairfield Inn & Suites by Marriott
4210 West Airport Freeway
Irving, TX 75062
(214) 441-9969 (Tammy Levy)
www.fairfieldinn.com/dfwsi
Ask for the EagleRider Dallas preferred rate
ELITE TOUR USA – MOTORCYCL E TOURS
Unprecedented experience for the extraordinary people!
Call us for information on Guided and Self Guided Tour options.
972.986.511 7
or email at
[email protected]